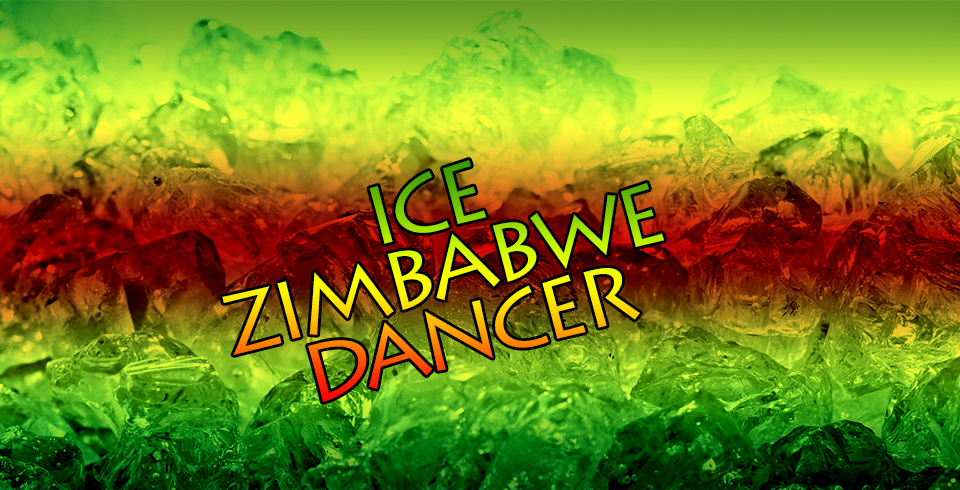 While buying airtime from a vendor outside Meikles department store, I noticed an old friend of mine, Ice. He was looking really good! Yes, the first thing I noticed about him was his get-up, Im a fashion freak after all. So, there he was, clad in caramel Chinos, designer sweater, and…. wait for it….. dark shades! Yoh!  The sun had already gone down for Pete's sake but anyway, that's Allen for you. Always making it a point to stand out from the crowd.
 I hadn't seen Allen in a while so after exchanging greetings and engaging in a bit of small talk, we decided to head up to the Meikles Bar and grill to catch up properly. To me, he is just my good ol' friend  Allen Mangena, but to you, the public-his fans he is popularly known as 'Ice'.
Ice has always loved dancing, and now he is a well known professional dancer. And take it from me, he is very very talented! Your girl, being the opportunist that she is, I decided to take this opportunity to interview him and share with y'all the inside scoop on Ice and hopefully to inspire any aspiring dancers out there….
First things first, where does your stage name come from?
 From the way I dress. It just describes everything about me.
 When did you discover that you could dance?
You know growing up we realise that we all have different talents but I loved to copy Michael Jackson, Omarion and Usher. Those artists have inspired me to become what I am today.
 We all know that you have worked with urban groover Rocqui, some people actually believe that you are his biological brother lol. Could you tell us about that experiance?
I have grown on so many levels through this experience.  I learnt about different types of dance that i didn't know previously, as well as what it takes to be in this industry. I appreciate what Rocqui taught me and for putting me in the spotlight. 
How long have you been dancing?
This is my 11th year. I stopped dancing for four years when I was living in Bulawayo but when I moved back to Harare I met people who encouraged me and gave me the confidence that i was lacking to take this from a hobby into a professional career.
Now that you are in the spotlight I'm sure you're a hit with the ladies, how did you deal with the 'groupies'?
When I first started I used to go wild and crazy about them. I learnt the hard way that I can't give attention to all these women, because it can really become messy. Also, I don't want to have a bad image as I already have young people looking up to me. I want to inspire young people positively.
How would you describe your style of dance?
In a word? Unique. There are different styles of dancing which include crumping, breakdance and the electric boogaloo, I manage to fuse that into one so that's what makes it different.
Rumour has it that you are making a dance video this September how far true is that?
It is true…I haven't done my own dance video before, Zimbabwe hasn't done a dance video yet that can compete on an international level, and iI want to be the first. You never know where that could take me. My dream is to dance in the USA. As you can see I'm growing my hair, again, this time though I want to have dreal locks at they say 'art' more than the cornrows I've had in the past. I'm grown now [grins]
 When will you be dropping this video?
Definitely before December
What is the first song on the playlist on your Ipod?
Oh you mean my tablet? Iol I am loving this song called Personally by P-square.
 Lastly, do you have any advice would for aspiring dancers out there?
Don't stop dancing, and practise every day
(By Annie Enelesi Maliki)