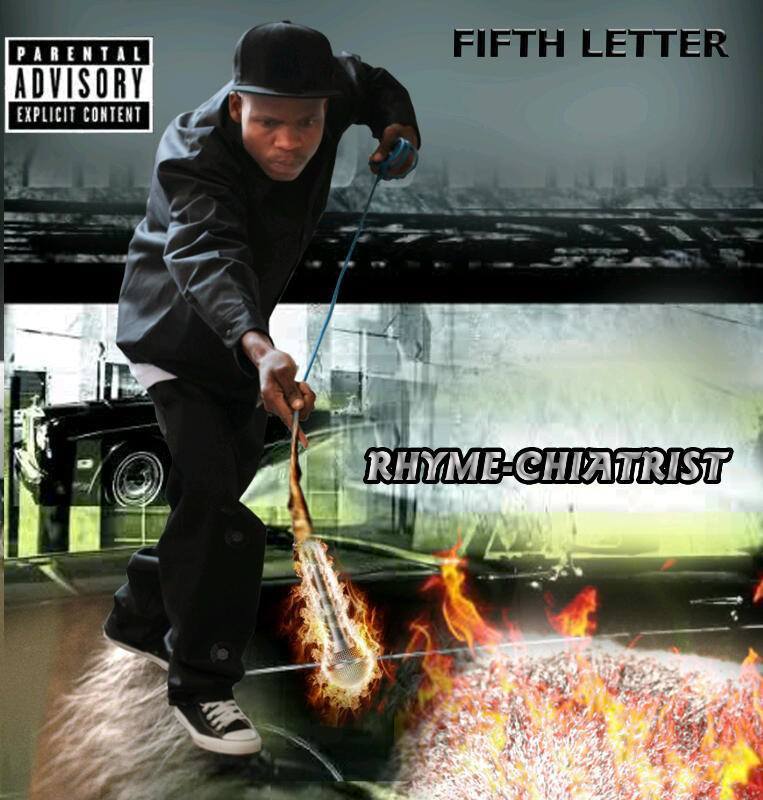 I had a time to chat with provocative ZimbabweanHiphop emcee, Scribah Exit a.k.a Fifth Letter. He was relaxed on this particular day and i manage to ask him key question that can give you an overview of what he does.
So how does the name Scribah Exit come about. Is it your government name and where you not Fifth Letter?
Scribah Exit is my alias,Fifth Letter came from exit the (e) being the fifth letter of the alphabet.
Wow, that's good. Now Fifth are you part of Rehab or is there a time you were?
Nah am not part of Rehab and I was never part of it,I just spent most of my time there last year when I was at home.
Now tell us, why should the internet community click your links. What niche do you cater for and what are your subject matters? As brief as possible.
I usually focus on politics,so if they love the revolutionary its something worth listening to.
Do you perform?
Yea I do mostly with S.A emcees
What would you do if after a performance you saw men in black suits following you… Probably after one of your political songs would have ignited the crowd.
It will be one of those moments man,the I told you so moments.
Lol, but we know that's far from happening. Now… and I was likely to ask this question I don't want a diplomatic answer either I want the truth. Why are you attacking Alka Nemo?
Nah am not attacking Alka,he a god emcee and I got mad respect for the iller,and he suppose to feature on my track (hearsay)waitin for him to hit jozi then its business.
There was a time you called him out on Facebook what was that about?
I felt like he was attackin me sibliminally but all was just hearthought.
Well we happy to hear you resolved that conflict. Same way we look forward to MMT ft Noble lol. Sir you basically post provocative you speak your mind good and bad. Does that alienate you from the industry or mess with relations and fan base?
Am just outspoken,I speak what I feel all the time and it only provokes those living in denial,my fanbase is rock solid homz,they ride with me for good or worse just like me I still ride with Canibus after he lost to Dizaster.
So what is the best offering you have online. Just one song whose link we will give to the readers so that they can give you a chance?
Aint got a best jawn yet and it depends on what they looking for,metaphors and punchlines or poetry,if its metaphors and punchlines try (punchlines 4 breakfast)and if its poetry (amaggedon)will be right the right track.
In Zimbabwen hiphop who is your top 5?
Outspoken,Synik,mUnetsi,BegottenSun,Upmost,not in a proper order though but I bang to many emcees who truly got it.
These men are on many a list I tell you. What do you want to do in the next years to be listed by someone else like them.
I just need to up my pen game matter fact iam already in that league but I lack proper exposure.
Who do you suggest should be responsible for that exposure?
Myself,and the industry especially radio stations.
Well hope you keep pushing man. Has been nice talking to you. #Peace
Word up man thanx a lot#peace
Here is a link to Fifth Letter's – Punchlines For Breakfast
Don't forget to like our page on Facebook Zimlink